Call my schizo, but for someone who hates the idea of a having a yarn stash, I just couldn't seem to keep from buying yarn this week. I have to blame it on the sales! Yea, that's right. I can blame it on the sales. The deep discounts is what did me in. Plus the little extra cash I had in my pockets that was itching me to death. Actually, it was more like a burning sensation right through my pockets. While I'm at it. Maybe now would be a good time to say that I also bought two books in addition to my Knit Simple magazine.


The Lily Chin book, Couture Crochet,
I viewed sometime ago and passed on it because none of the patterns really caught my eye. I went back and got it this week because I thought it would be a great technique book to have in my library. She also has a section on making your own patterns which I would really like to learn how to do. I purchased this book at Borders on Thursday while killing time.

The second book I bought (today actually) is Amazing Crochet Lace by Doris Chan. I love love love lace knitting and I really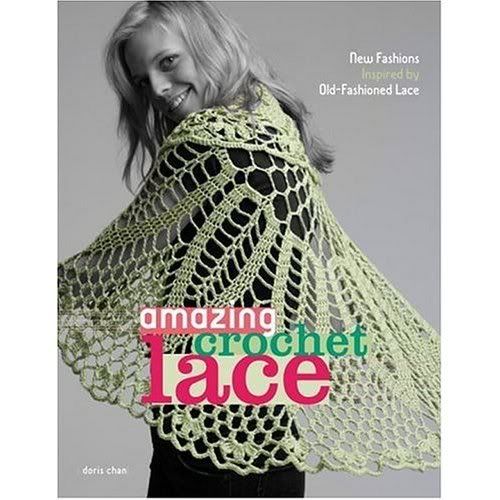 love the way crochet lace looks. This book has great patterns and lots of great pictures. I'm really excited about making a few of the patterns.

I purchased this book at a LYS called The Knitter's Studio in Los Angeles. This is the first time I had been to this store and I was happy I went. It's a smaller storefront with a larger class area in the rear. They had really great yarns like Colinette, Rowan, and Debbie Bliss to name a few. I bought a couple of balls of Debbie Bliss Alpaca Silk blend in a pretty lavender color and a ball of Rowan Felted Tweed in a pretty brown blend. I plan to make the "Truffle Clutch" with this yarn.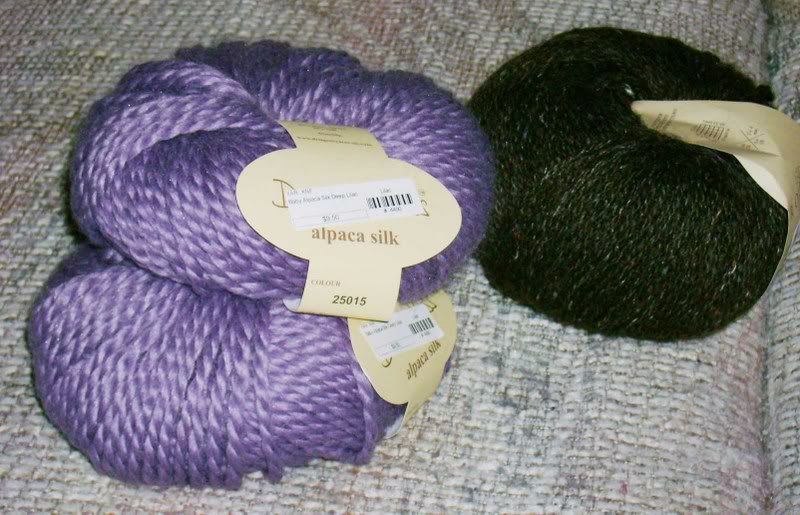 Late last week while enjoying the great spring sun and moderate temperature I visited another first-time LYS called "Liscat." This store is great! When I walked in and met Katrina (owner) I felt right at home. She is very lively and sweet and extremely talented in both knit and crochet. Her store is full of great yarns with a great selection of different fibers as well as lots and lots of creations she's made herself. I liked her store so much I took a friend back 2 days later and if I would have had time I would have stopped back by today to buy more yarn. She's having a great 50% off sale in preparation for her new inventory and her move to a new 2,100 sq ft space at the end of April. Can you even visualize a yarn store that large? Oh, it's going to be hell for me. I don't need to look at that much yarn at one time, especially when I can't afford to buy a whole bunch at once. Extra cash is not a regular occurence in these parts.
At Liscat I spied this great airy shrug that I wanted to make. Katrina generously gave me a copy of the pattern,

Kid Merino Lacy Shrug

, from Crystal Palace and helped me select a good yarn for it. She stressed that it was one of those patterns that could be made with practically any yarn. I chose 4 balls of Sandnes Soft Mohair and Garn Muskat. I've been knitting it up ever since. Below are pics of the yarn and what the pattern looked like when I started.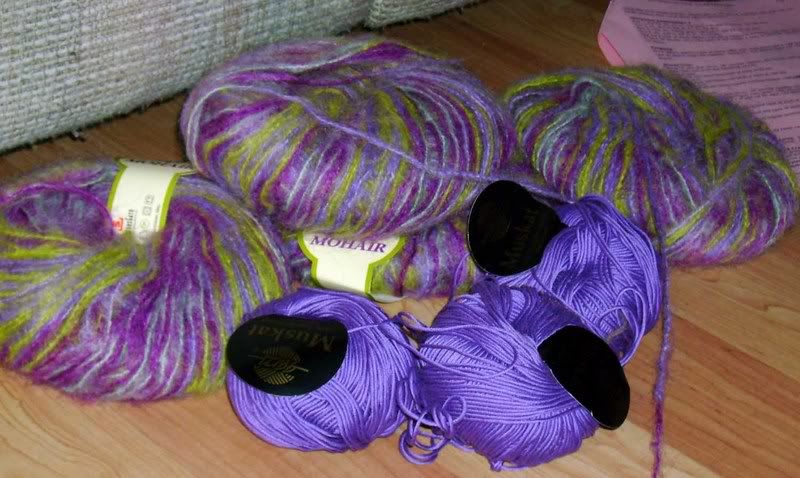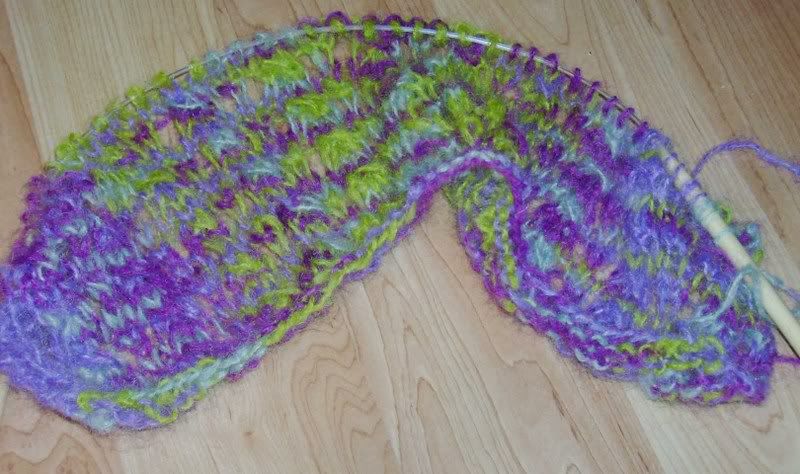 Lastly, I also bought yarn from Wild Skein on eBay. When that arrives in the mail I will most definately post pics. This week I also plan to post pics of some felted purses I've finished as well as the great Henna treatment I did to my hair. I'll keep you all posted.
Kamika