For a couple of weeks now I have been working on an in-between project. You know, one of those projects you work on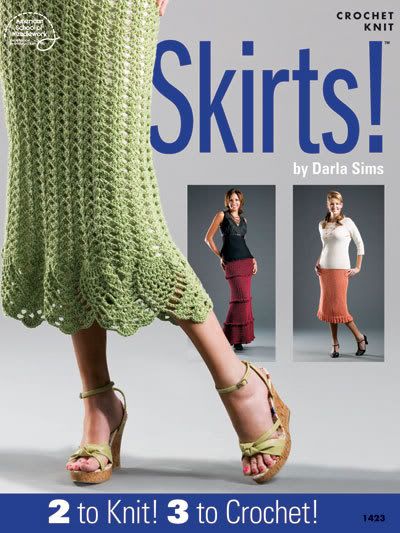 when you are tired of the others. Mine was a crochet skirt called "Pineapples & Shells" I found in the pattern book, "Skirts!" by Darla Sims. It's the green one seen here on the front. My plan was to complete the skirt and then add a nice tank top/shell to the top and make it a dress. I decided to work it up in Lions Brand Microspun in black and turquoise. I wanted to try my hand at tapestry crochet with the pineapples being strung in the turquoise.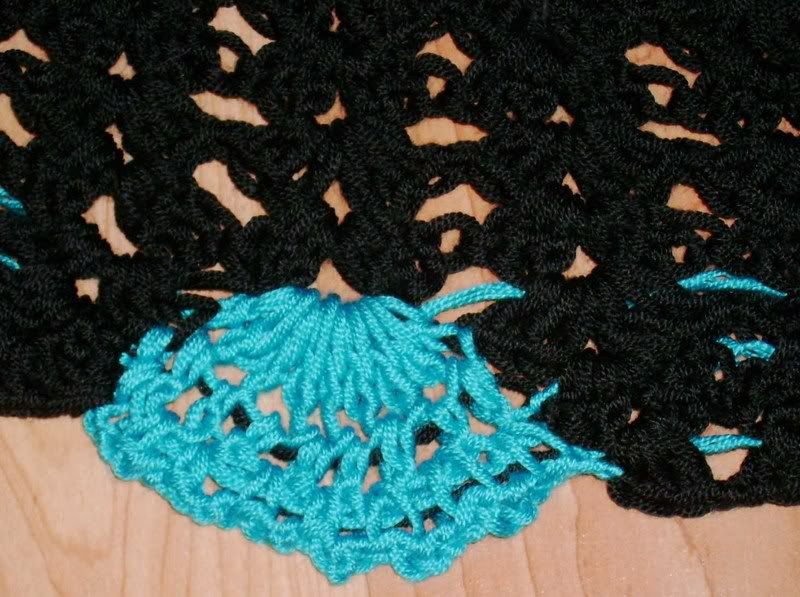 Microspun is a very fickle yarn. IMHO, it doesn't guage well. It's also very easily split. It is pretty fast work up though once you get past it's issues. Let me just add here that I'm a shameless yarn snob. Okay! Back to the topic. Anyhoo, I decided to frog it because I was so smitten with the "Pink Persuasion" dress in this month's Knit Simple magazine. I thought, "Hey! Why not frog it? I'm bored anyway." So I did. I think I'm going to alter the pattern though. It's too much air between the middle and the base. I only need once section of netting. I can't wait to work it up.

I have to say that this issue of Knit Simple had a few good patterns to consider. I'll have to revisit it once I'm finished with all the other projects I'm working on now.