Got out in the sunny summer air yesterday and decided to head over to Michael's to perchance find some suitable yarn to make the Surplice Bodice Camisole from the Knitting Lingerie Style book, as if. Yes, as if I could find some likeable yarn at Michael's. But I was being ansy and pinching pennies at the same time and really just wanted to find something so I could start something out of this great new book!

I got over myself real quick and realized that "My name is Kamika and I'm a Yarn Snob" and that no suitable yarn would be found until I saved up some shekels and moseyed on over to my LYS. Only the Knitter's Studio in Bev Hills would do. Drats! I just missed their end of summer 50% off sale because I didn't want to wade through the street faire crowds, the 30 miles of LA freeway traffic, nor the trek from my parked car to the front door. They'll have another sale soon and I'll have a chaffeaur.

God is good and very patient with me. I had a great sub already at home in my measly stash! Yep! Remember that yarn I used for Jackie's Blue Curacao Shawl? Well I'm now determined to mix that with a slick polyester thread to get a different effect. That's the ticket.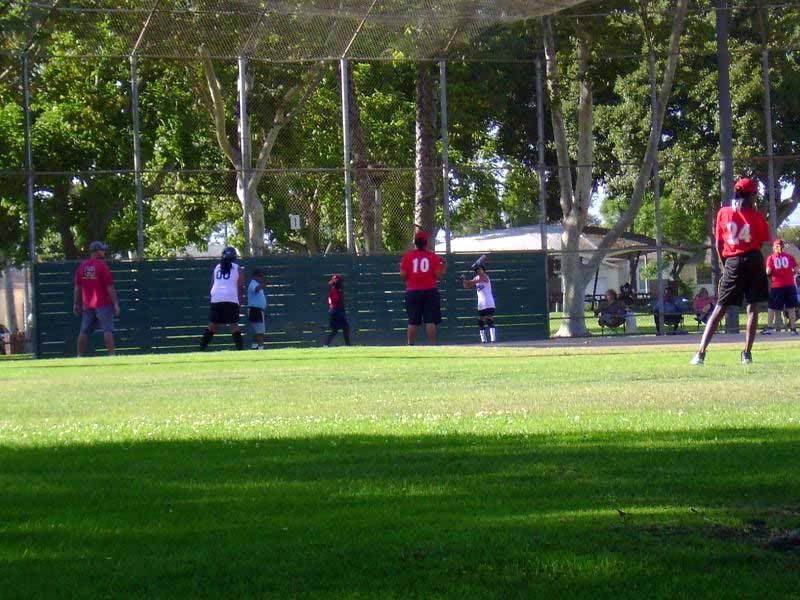 So why is this called Stitchin & Pitchin? Well I had my yarn epiphany in the parking lot at Michael's and afterwards just drove on over to a neighborhood park to knit in peace (read: behind a car full of mopey teenage boys smoking bad weed and looking like they needed baths yesterday). They ended up having a girl's softball game right in front of me. Great game, the girls looked like they were having fun, even the losing team. The red team killed the girls in pink. I was really routing for the pink/black team if only because I liked their uniform colors and they all arrived first, making them the home team to me. I guess my like for their colors didn't help them squat! At least I'm closer to being finished with Regan.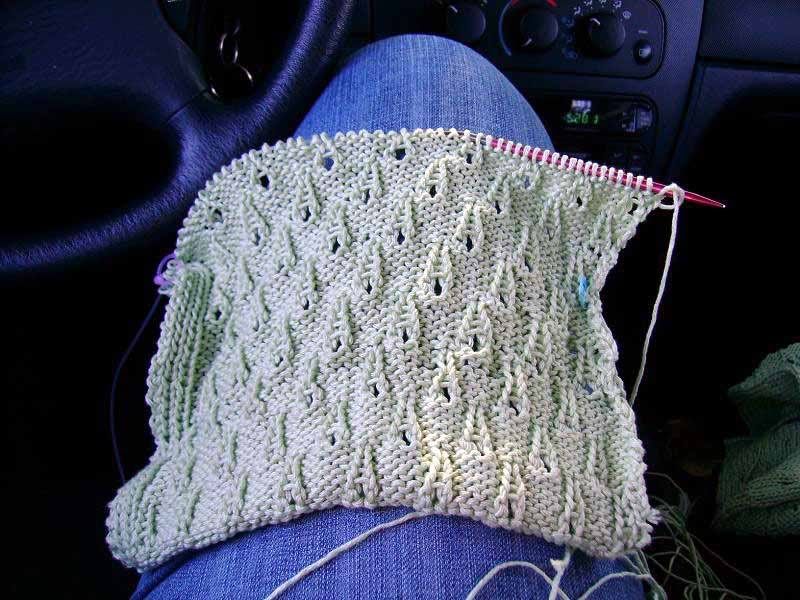 Kamika