It's Vogue Knitting's 25th Anniversary and for Fall/Winter 2007 they are back to celebrate with a fresh new wintery look and a brand new user interface. VK has gotten on the user hub tip by now providing a number of different offerings to their reader-set to keep us mesmerized and firmly joined at the fingers to their web page.

Of the usual offerings their will be a reader photo gallery, a pattern shop (free and merchant), and a book store. The merchant patterns are sorted by author and available through Sixth & Spring books. Of the lesser than usual offerings VK now hosts a podcast library, a more expansive How To section to help with technique, and various VK pattern Knit Alongs. The How To section is not as exhaustive as their books but it is a good reference point for both experienced and beginning knitters.

VK is also being extra generous and offering up 10 of their most favorite anniversary cover patterns to the public for FREE! To go along with their new color scheme all of the covers offered are in steely greys and pewters. All patterns are PDF downloadable. I would download these now even if you don't use them. I would hate for them to no longer be made available. Below are three of my favorites!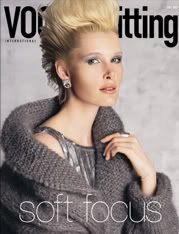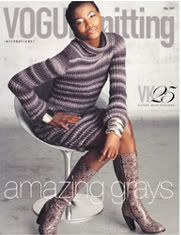 Enjoy!

Kamika