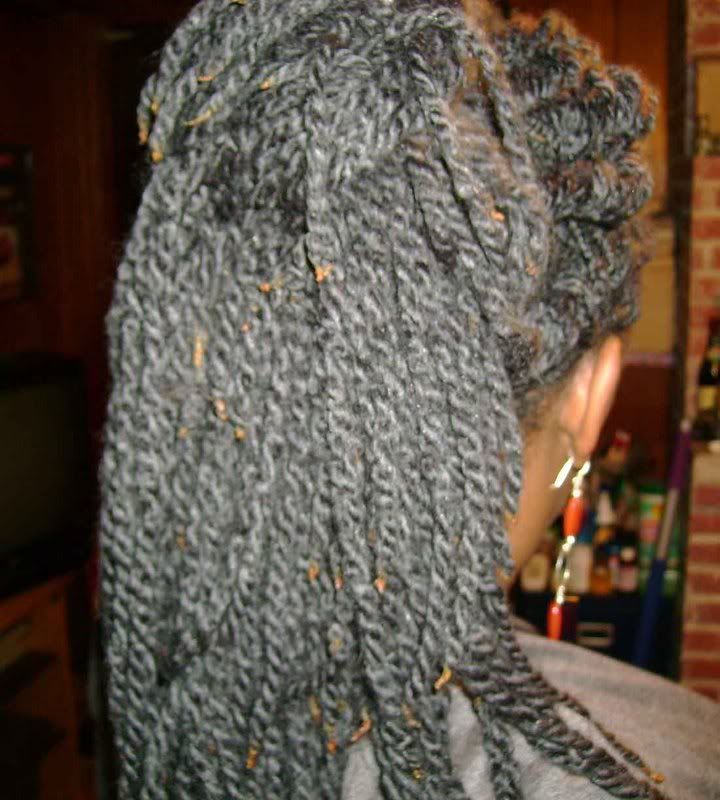 This post can be subtitled, "An Appropriate Use For ACKrylic."



Y

a'll know I hate acrylic yarn with a passion. I can't stand that dang ole fun fur with it's randy willy-nilly ways. I don't like the faux facade or the drying effect it has on my hands. I abhor the mess that is made with it and called knitwear. I will use it though if it's in my stash (throw back stuff to my early knitting days before I became a purist) or if it's blended with another more natural fiber, but I really would prefer not too. I do understand that when blended it can have a dramatic improving effect on the drape of a garment and for this I give it pass. But all by itself I usually try to avert my eyes.

I do love acrylic though for my yarn braids! I just finished my second set on yesterday and wouldn't use any other fiber for them. Below are pics of my 1st set done back in February. I decided to use those pics because they look the same as the set I just put in and because I have been to lazy to take updated pics. I braided my hair up to give it and my mind a break from daily styling. If you look closely you'll notice that these are actually twists. If you know how to braid, then these will be a cinch for you. These should last me a month to a month and a half with rinsing and a concious mind to not take my hair down. Enjoy!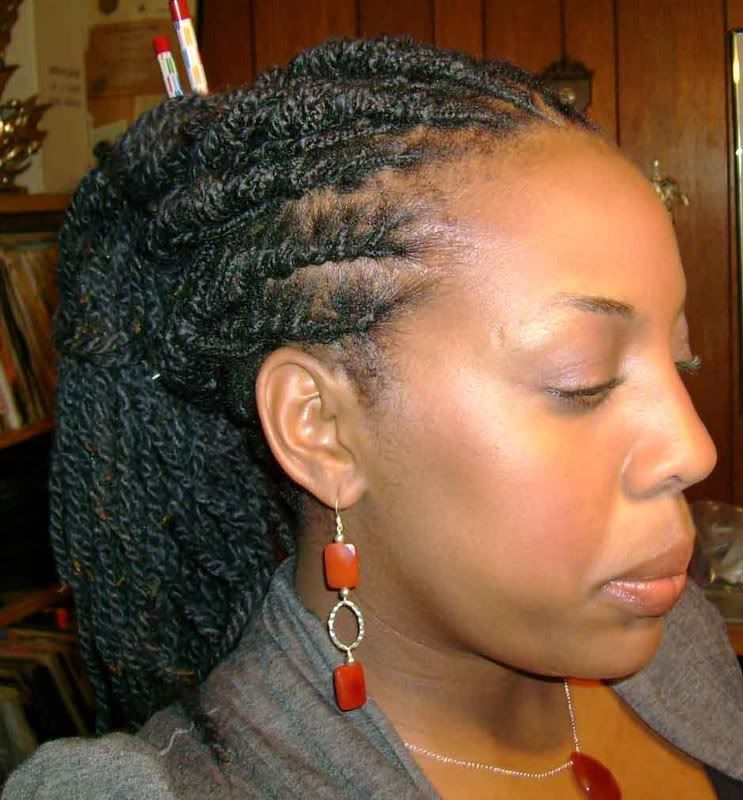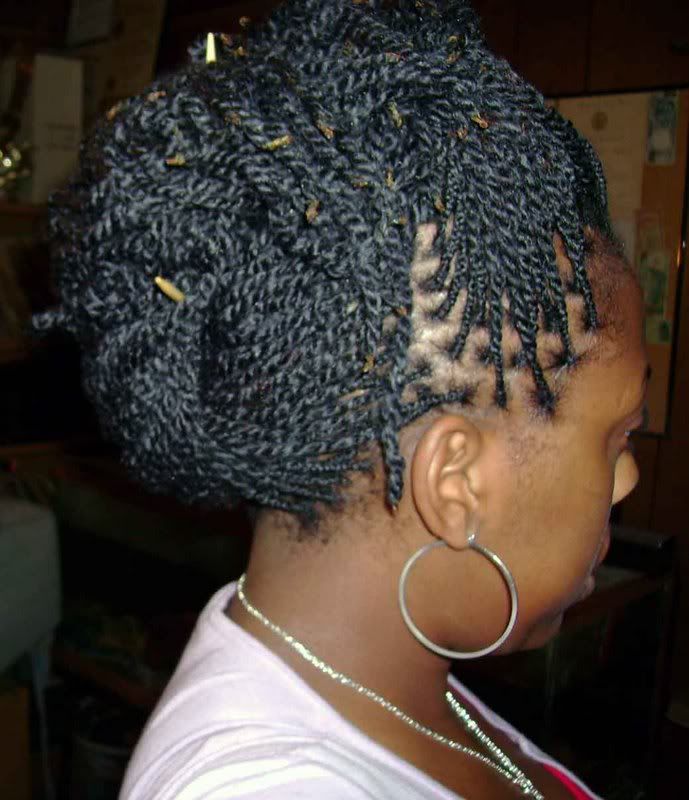 Time: July 6th. 9 hours total
Yarn: Lions Brand Homespun in Black, 1 skein
Extras: Used Scripto Lighter to burn ends and give highlighted look.

Kamika