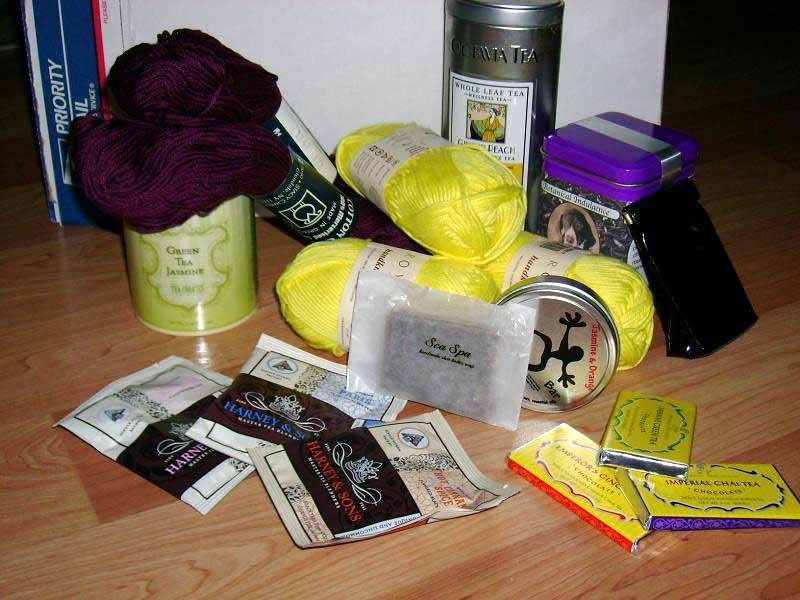 Who says only celebrities get swag? I got my Coffee Swap #2 package yesterday and I love it! I feel so special. This was my first swap and I got the best partner. Ann over at Yellow House Treasures really knows how to make you feel good. I absolutely love everything she put in my package. Take a look:
TEAS: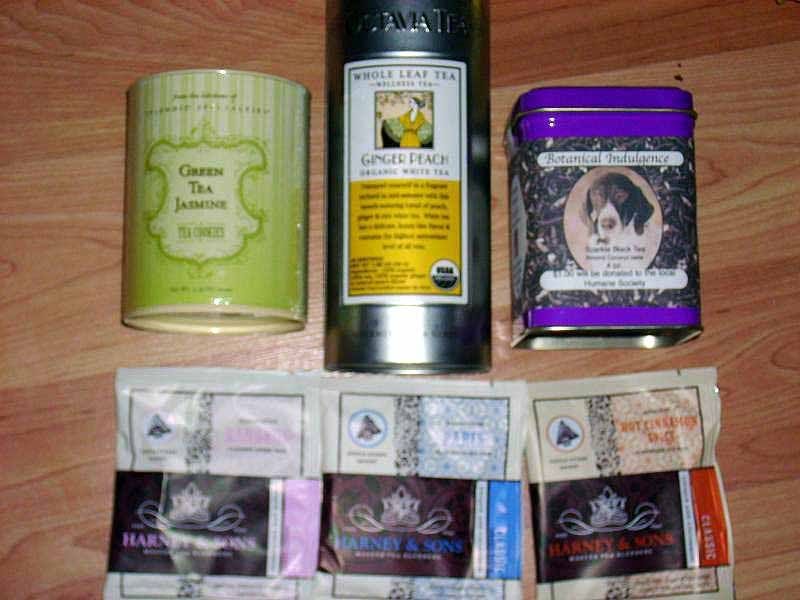 (from l to R)
Top: Green Tea Jasmine Tea Cookies, Octavia Tea (Ginger Peach), Botanicals Indulgence Tea (Sparkle Black)

Bottom: Harney & Sons Tea ( Bangkok: coconut, lemongrass, ginger; Paris: currants, caramel, citrus; Hot Cinnamon Spice: cinnamon,orange peel, clove
GOODIES: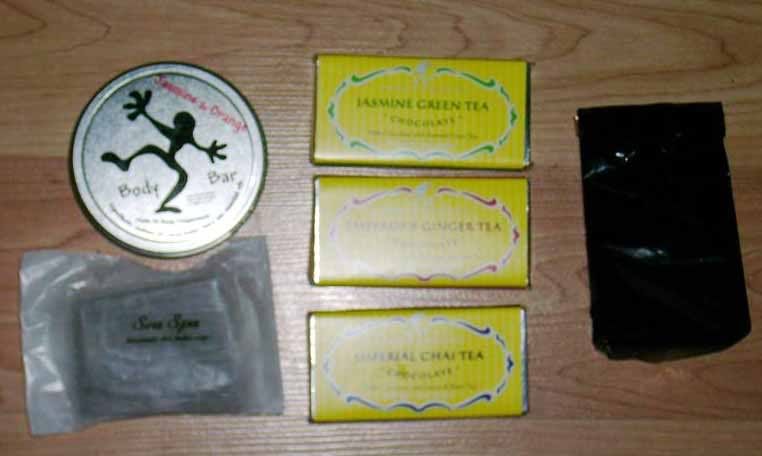 (from l to R)
1st Column: Body Bar (Jasmine & Orange), Sea Spa (Shea Butter Soap)
2nd Column: Splendid Specialties Tea Infused Chocolates (Jasmine Green, Emperor's Ginger, Imperial Chai)
3rd Column: Dragon Pearl Jasmine Tea
YARN!: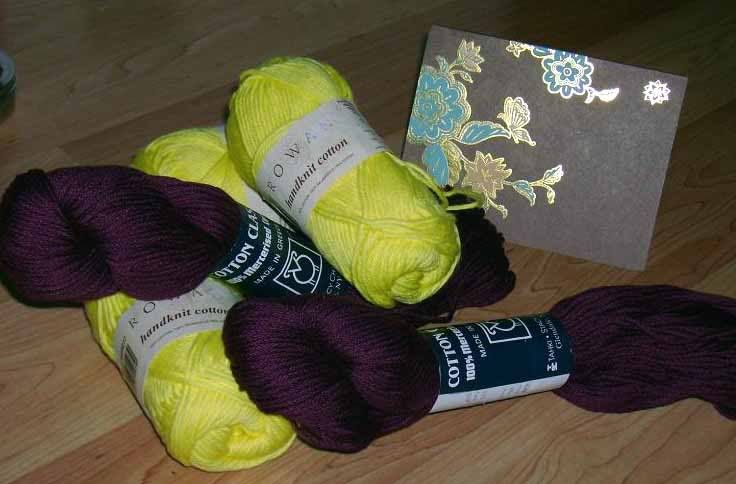 3 balls of Rowan Handknit Cotton (Buttercup), 2 hanks Tahki Stacy Charles Cotton Classic (Wine/Aubergine), Card
Well the tea cookies were gone about an hour after I received the package. So yummy! I now understand why Ann said that she had to hurry up and mail my package, before she ate them. I hear you! This morning I tried the Ginger Peach tea and it was a hit.
Thank you so much Ann!
Kamika