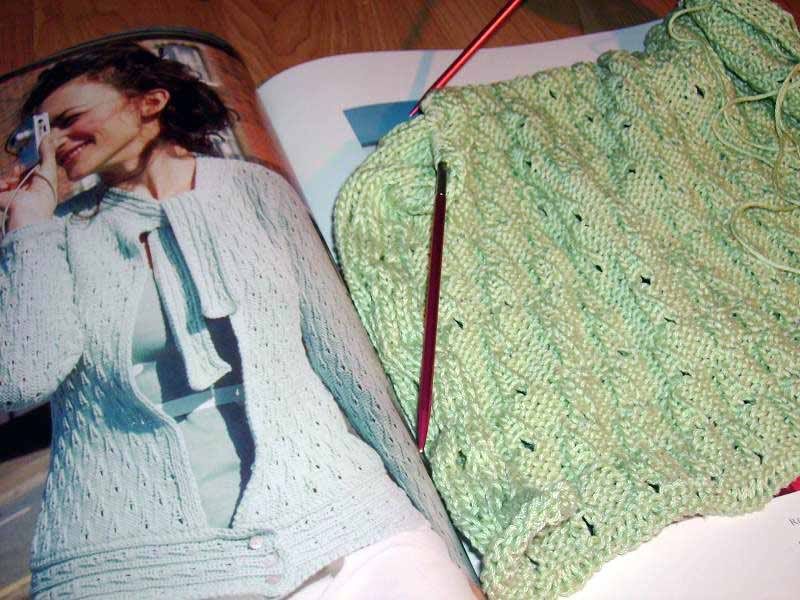 Regan is coming along nicely. I've been moving kind of slow on it due to being very busy. The days have been flying by and with the exception of a few ongoing appointments I don't know where the time is going.


The stitch pattern on this cardigan is reminiscent of the eye on a peacock feather. To display this the wrong side of the pattern is the side that will show. The pattern has proven to be a very easy one to follow (once you get past some of the British terminology).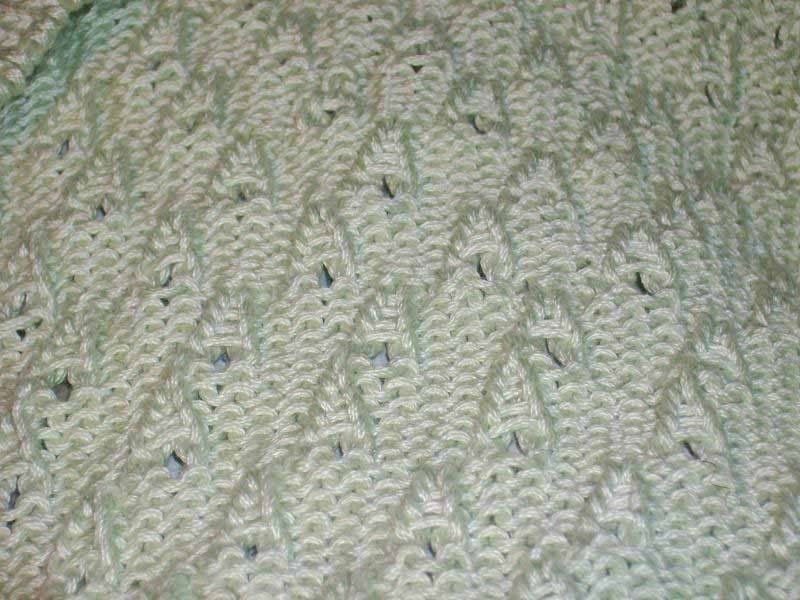 The TSC Cotton Classic is working up nicely with minimal splitting and a nice drape. It's not stiff at all, which is good because I had lamented about not getting a cotton/rayon blend instead. Hopefully with proper washing this cardi will maintain it's shape without the need for future re-blocking.
Hopefully I'll have this one finished by next week so I can start on
Esme
. I plan on modifying it to be open backed, sort of like Angela's Apron in the
2007 Spring Interweave Knits mag
. I don't actually like the
Angela's Apron
finished product but I do like the idea behind it. I can really see rocking this with some great jeans and sandals this summer. Another modification will be the scrapping of the Rowan 4 ply Cotton for the more lustrous Berroco Cotton Twist with twist of lime and light green Tahki Dream thrown in. Green and Yellow go well together and Yellow
is
the hottest color this season. Or was that purple? Oh well.
Then again, I may just start Esme in the interim. It's a crochet project after all and that means a quick workup. I trust that the only hinderance will be the modifications, but isn't that what we live for?