I don't like it! I don't like it one bit! I finished the Garn Studios bolero today and my response is, meh. I could think of a whole host of other projects I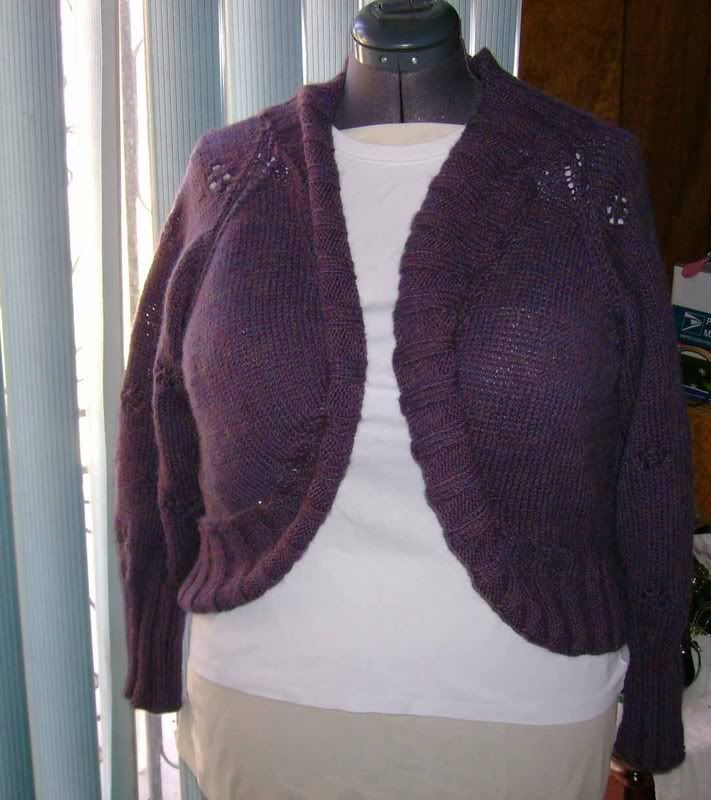 could have used all that beautiful Berocco Ultra Alpaca on. I don't like the shaping on this sweater at all. It's totally off and doesn't suit anyone with at least an egg for a boob.

I'm sure if I blocked this AGAIN that it would probably hang better and be the right size (after killing it of course) but I'm really not feeling it. I originally started this as a gift for my mother. I gauged it in the largest size and swatched it. I blocked before seaming all the pieces together and look what I got. It was a nice exercise in increasing my knitting speed but a terribly designed sweater.

And another thing! Who needs that much ribbing on the sleeves. I really should have adjusted more than the size when I started this. I had already lengthened the sleeves and adjusted everything else.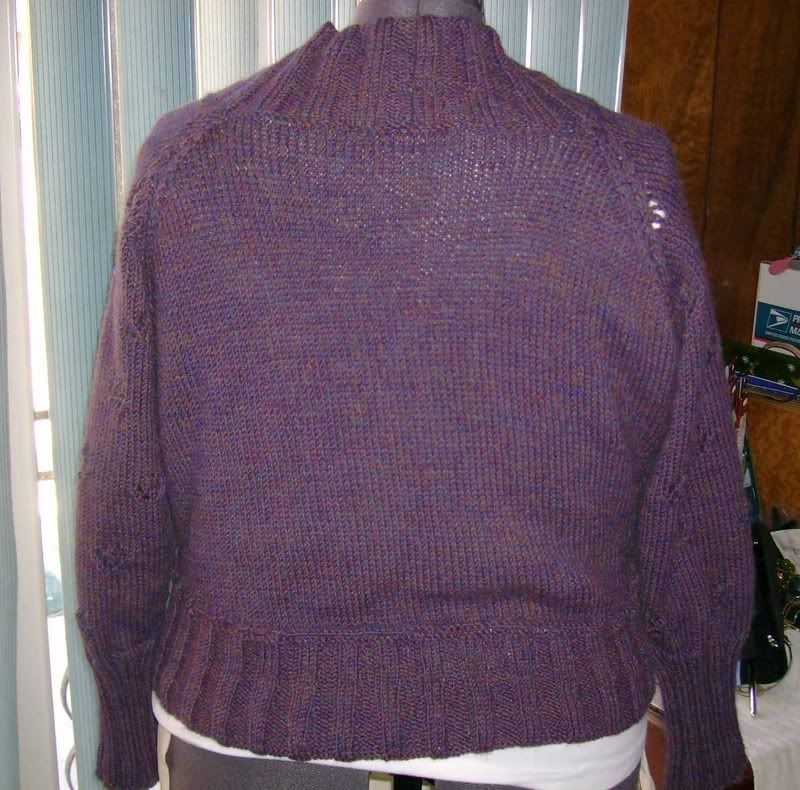 I should have cut the 8" of ribbing at the wrist area down to about 5 or 6". Frogs, toads, tadpoles, whatever. Ribbit is all I hear.


Maybe you all can see something in this I don't. Tell me what you think!

Kamika