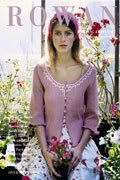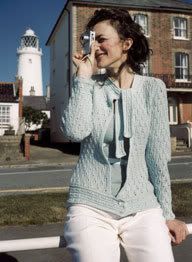 Ooh Ooh Ooh! Look at my new baby. It's Regan from the new Rowan Magazine #41. Can you hear the heavenly choir singing? It's Rowan! This book is so pretty!
**Kamika pets the magazine while holding it tightly to her chest and cooing.**
I am officially a Rowan convert. It all started when I went to my LYS, The Knitter's Studio, and got some great chocolate colored Felted Tweed to trim my Truffle Clutch, which is finè by the way and lined in a pretty butterfly brocade.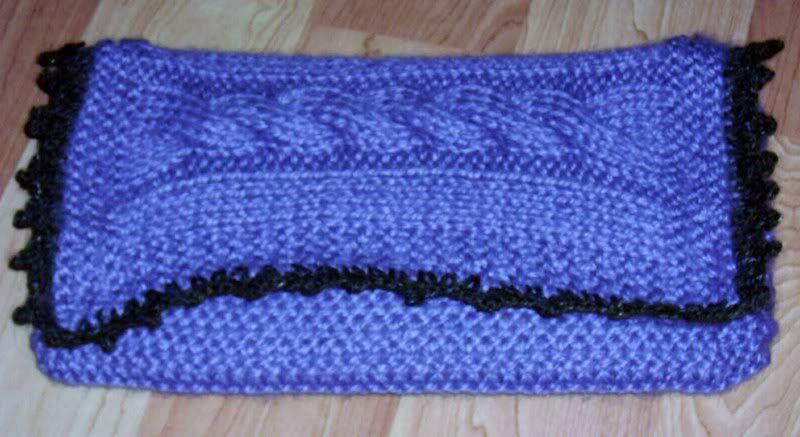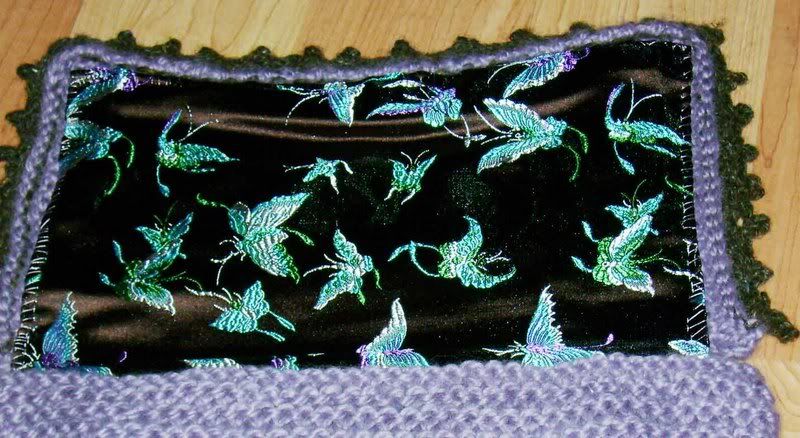 I really liked the way it felt [the tweed that is] and how sturdy it was and that led me to the
site
. After looking through all the online magazines (don't you just love how Rowan shows you every pattern in the book?) I couldn't stop jonesin to get the latest one. I called all of my nearby LYS and could only find it 25 miles out in Bev Hills. No problem, it's near my church, down the street from one of my fave restaurants (Grand Luxe), and I got to take Dee Dee (I'll introduce her later). We went on Sunday afternoon.
This mag is packed with over 50 well done patterns. I really like how Rowan does stories and themes. I found at least one pattern I wanted to complete in each story. Not to mention, the pictures are just beautiful. I'm really a sucker for colors and colorful clear pictures. After looking through (more like studying) a couple of times I settled on Regan.
**Buzz of the flies flying around Kamika's agape mouth.**
I tried to pace myself ya'll, really I did. I told myself that I couldn't buy anything until I finished the WIPs I already had but I needed my fix.
**Kamika flashes back to the jittery, foot shuffling, dry mouth having, all over body itch feeling she had that's common to junkies.**
Besides, I finished four out of the five WIPs in the que. Well, more like three because one was a starter for my Pastor. She'll be finishing that one. AND! I had a little birthday money burning a whole in my pocket. God is so good! Suffice to say all I could think about was yarn.
BAM BABY!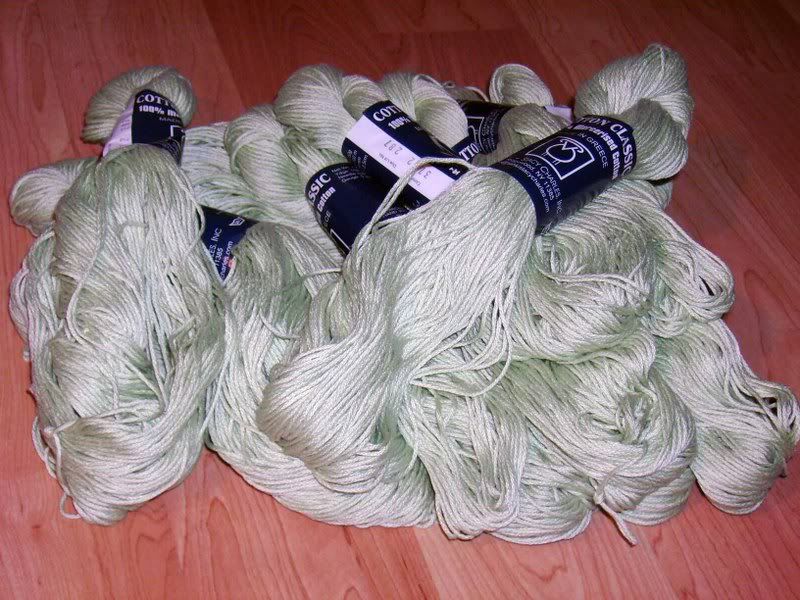 10 hanks of Tahki Stacy Charles Cotton Classic in a beautiful seafoam/mint green. I have never bought this much yarn at one time in my knitting life. Not only that I have to go back and get 3 more (Patricia over at Slipt Stitch is holding them for me). My silly self got so sidetracked by color that I misread the yardage on the sleeves. BTW, Slipt Stitch is another new to me LYS that I found. Very comfortable spot.
So I'll be swatching this bad boy up tonight and dreaming of more projects. Talk to you all soon.
Kamika