So here's what I'm working on now! I have a lot of WIPs. Most are about 90% done some a little less. Many just need to be finished with lining, sashes, buttons, etc. Enjoy!


Garn Studios Shrug
90% - Just need to finish the cowl ribbing and re-block. Did I mention that I hate ribbing?Materials:
*5 skeins Berroco Ultra Alpaca (Prune)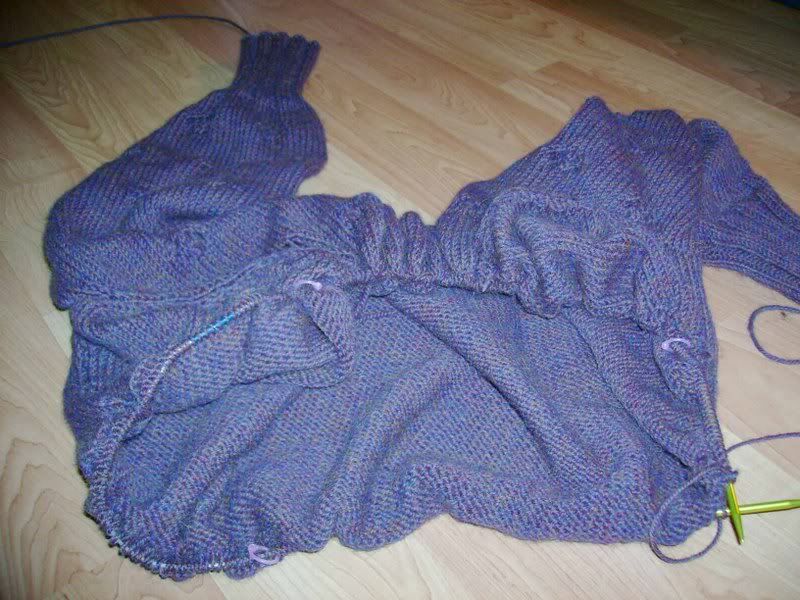 Materials:
*6 balls Sensations "Stellina" (Wool/acrylic/nylon) (Cream)
*1 ball Sensations "Stellina" (Sea Blue)
*1 ball Patons "Brillance" (Golden Brown ?)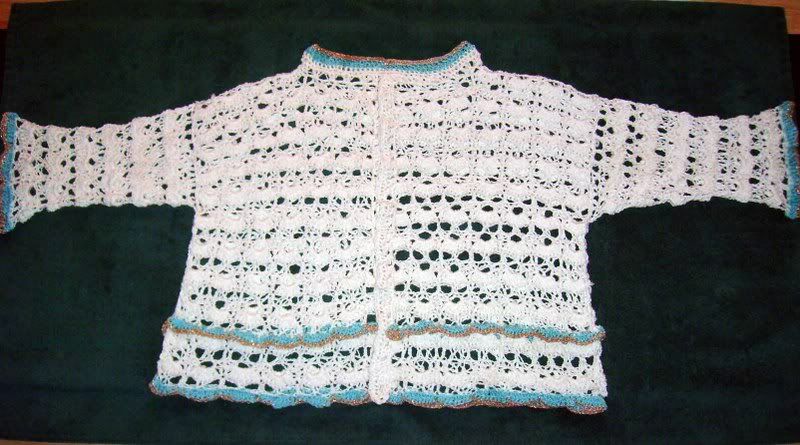 Pastor's Lapghan - My own design
15% - Just started
Materials:
*6 skeins Lambs Pride "Homespun" (Granite)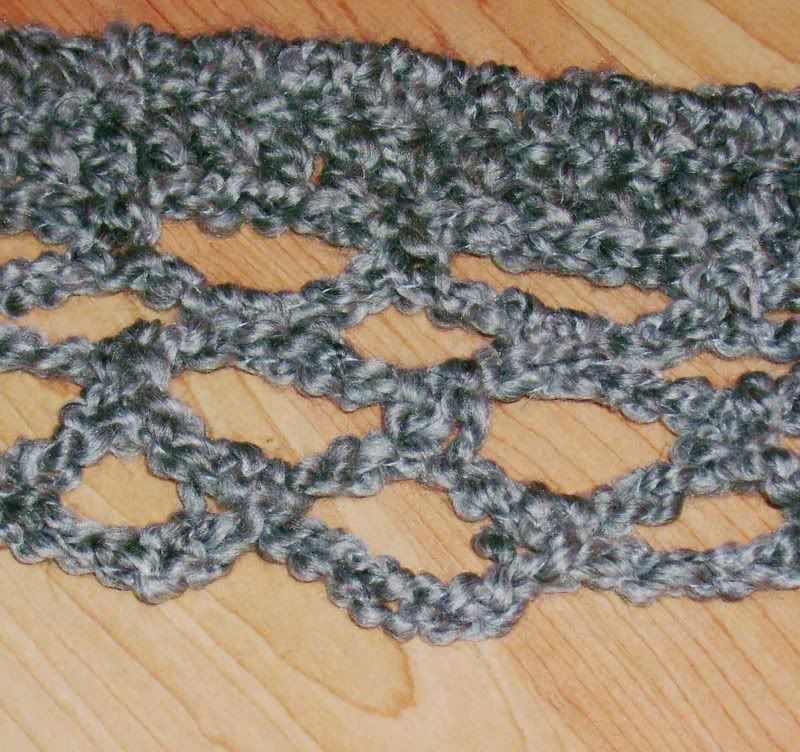 Ruffle Tank - My own design
15% - Needs work.
Materials:
*700yds Cotton/Rayon yarn from eBay (Variegated)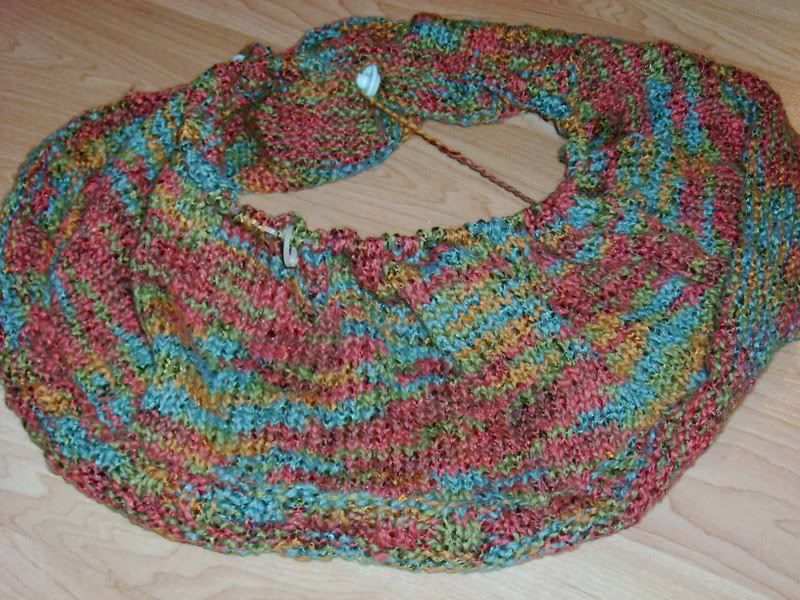 Truffle Clutch - by Sophie Pitcher
95% - Lining and mattress stitching
Materials:
*2 balls Debbie Biss "Alpaca Silk" (Deep Lilac)
*1 ball Rowan "Felted Tweed" (Phantom)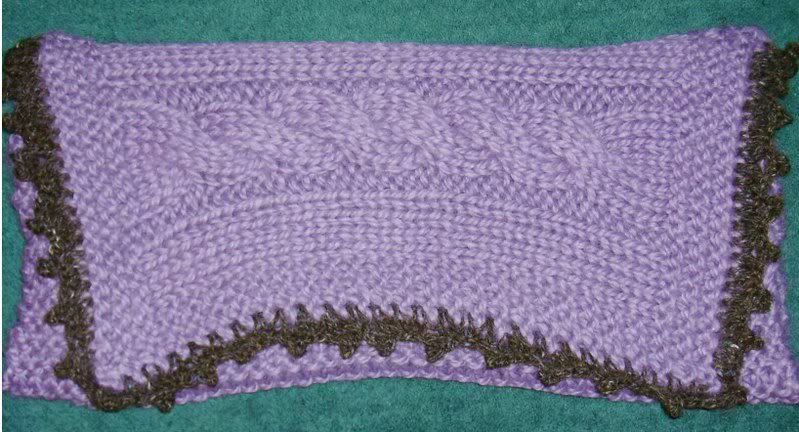 By showing you all this I guess I'm trying to keep myself accountable. My new rule is, for every project I buy new yarn for, I have to create a project using yarn in my small stash. BTW, the stash is starting to grow on me.

Kamika