I do remember before telling you that this blog is about K&C and natural hair care. I've been slacking concering the hair part. I also distinctly remember saying that I would tell you all about my henna experiment. Well SHAZZAM! Hair it is.

In early March of this year I put a henna treatment on my hair. Henna has been proven to strengthen your hair, give it more shine and body and on occasion relax the curl of natural hair. All of this in addition to adding color deposits. I'm quite happy with my nappy hair but I am always looking for ways to become a red head.

On the recommendation of a nappy friend, I opted to go with all natural "body art quality" henna rather than synthetic store bought brands. I read up on it and bought samples from Hennaforhair.com. The samples are about 1g of henna so I bought 2g just in case I needed more for my hair texture. Once received I mixed the sample with red zinger tea, lemon juice, and paprika and let it sit for about 4 hours to oxidize (sorry I don't recall the exaxt measurements of the mix-ins as this was only a sample). I then took hair that I had harvested from my combs and brushes and covered completely in the mix. I placed the hair in a plastic sandwich bag and let the hair sit overnight on top of my stove. The next day I opened the bag and rinsed the hair completely. I then let it dry. Below are pics of the sample process.

Hennaed hair
After the sample went as planned, I ordered 200g of Jamila Henna from the summer of 2006 crop (I guess henna crops are like fine wine grape crops) from

Mehndi Skin Art

.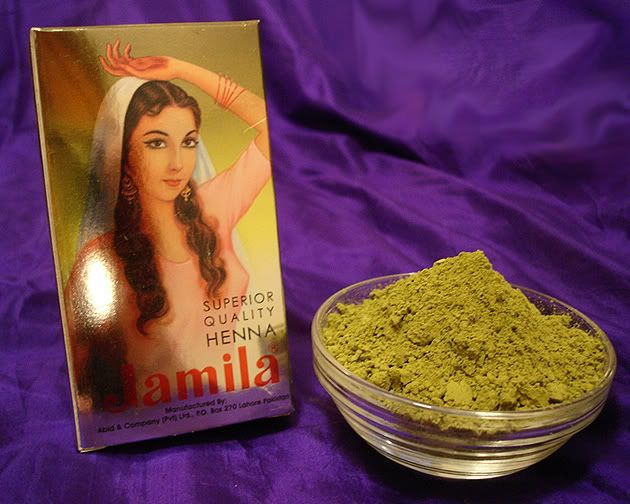 The henna came in 100g boxes of which I decided to use only 1 for my just below the collar bone hair. Just as above I created a mixture but this time I used 1 Red Zinger tea (infused with 3 bags instead of 2 to make the red deeper), approx 1/4 cup lemon juice, 2 tbsp paprika, and approx 1/8 cup balsamic vinegar.
I let the mixture cure overnight and I applied it in the am. I let it sit on my head for about 8 hours wrapped in saran wrap and a plastic cap. I then rinsed it completely out and no-poo'd (washed hair with conditioner instead of shampoo). Here are the results of the treatment.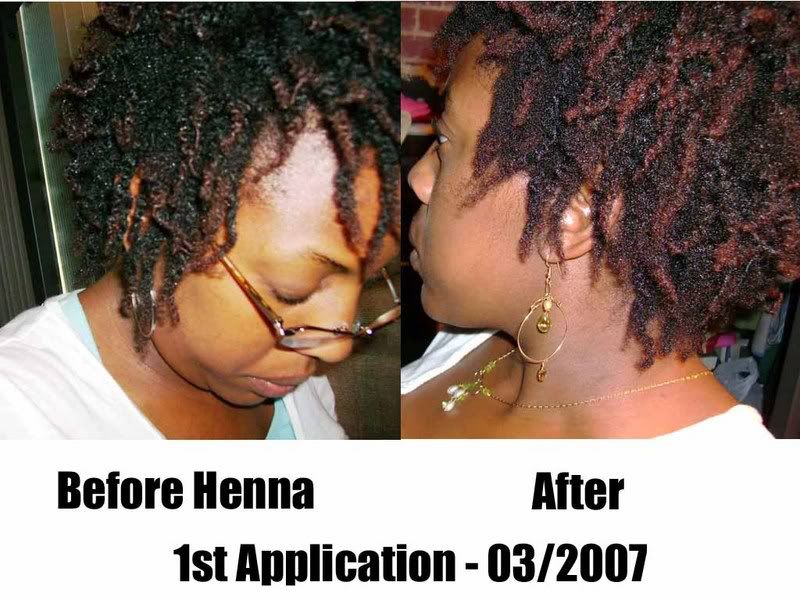 My hair is shinier and has more depth.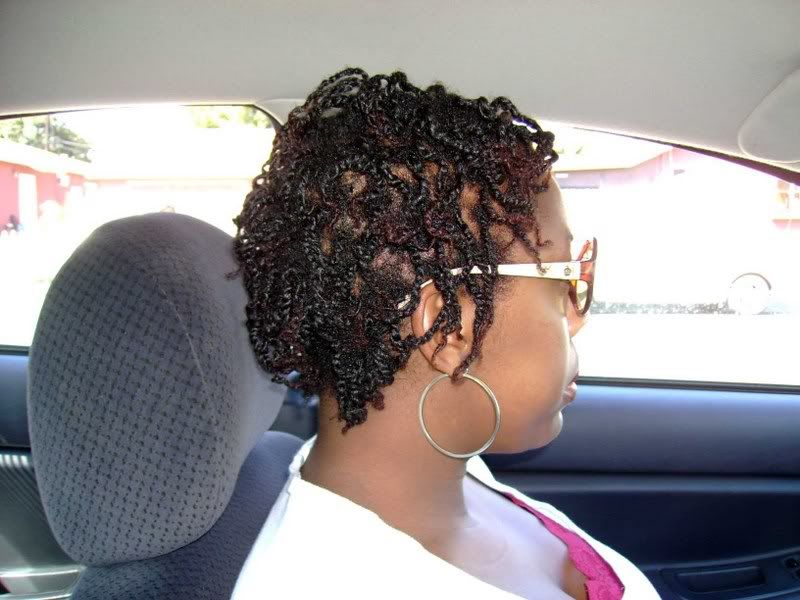 The color is really vibrant and rich but not bright because my hair is black and henna doesn't dye the hair but deposit color into the shaft. I have much less shedding now, my curl is slightly looser and my hair looks fuller. I plan to do this treament every 6-8 weeks for the health benefits and to deposit more color. I believe that overtime the color will become brighter.
If you are interested in learning more about henna, please visit the links above.

Here's

a great book (free online) with more info. If you would like to see my complete album, with step-by step instructions on how to apply henna, please feel free to drop me a note at kamikak at msn dot com.
Kamika