Time to go see the sites London is famous for.  Woke up at around 11am, got dressed and left shortly after.  Stopped a
Pret

a Manger
, to get a brown bag lunch, and then jumped on the Tube and went to Trafalgar Square.  Check out Nelson's Column and the Stone Lions.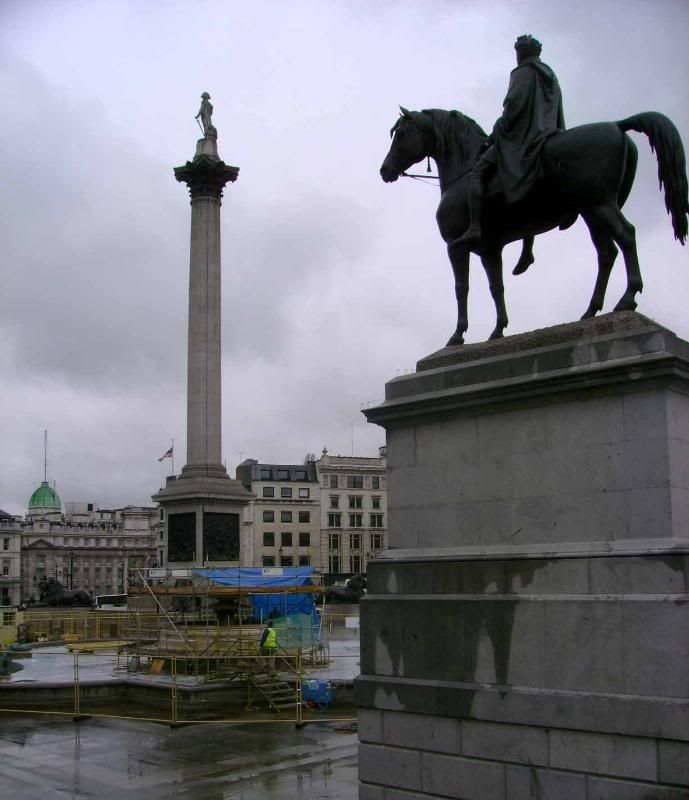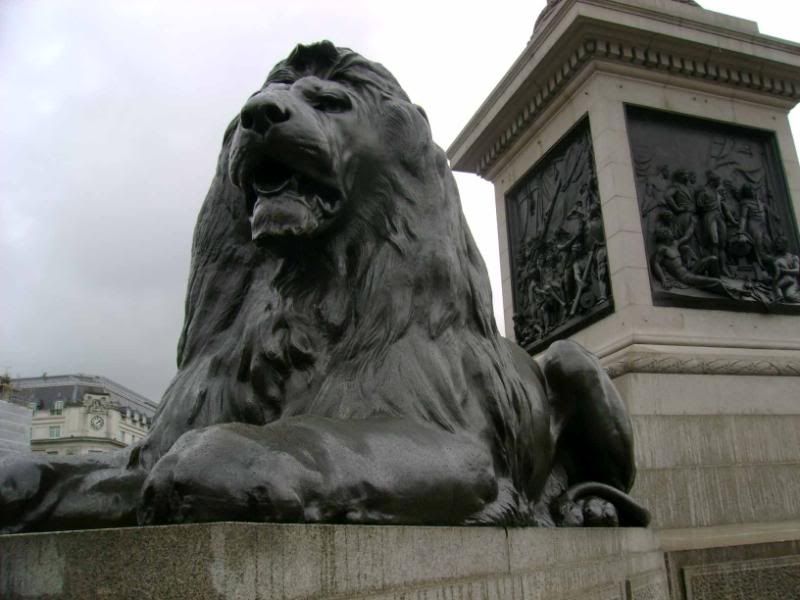 I had every intention of going into the National Portrait Gallery but forgot.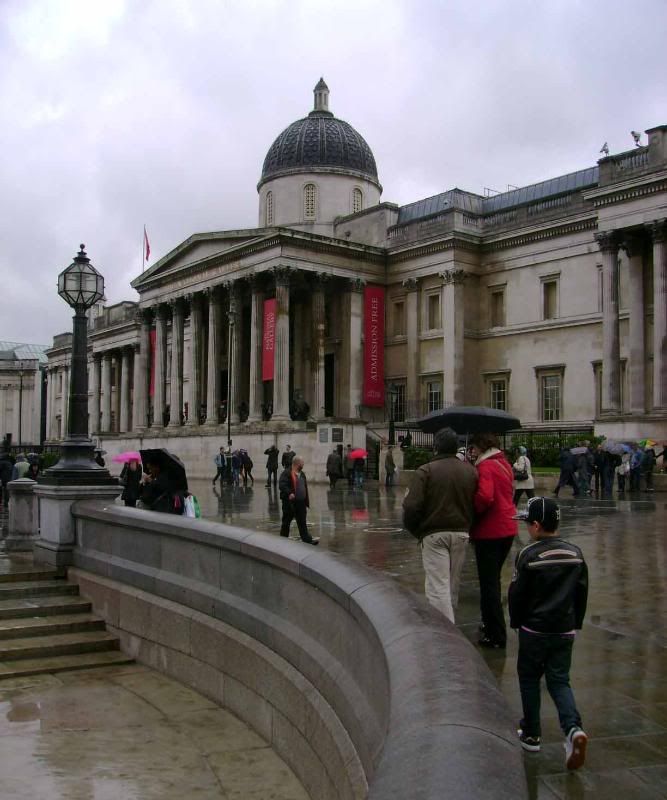 Jumped on the bus and got off at Parliament Square where there was a rally going on for the Tamil Tigers.  If you haven't heard about the recent hunger strike of one of their
memb
ers

, 
Parameswaram
Subramaniam
,
check the link
.
 H
e was in t
he midst of the rally at Parliament square.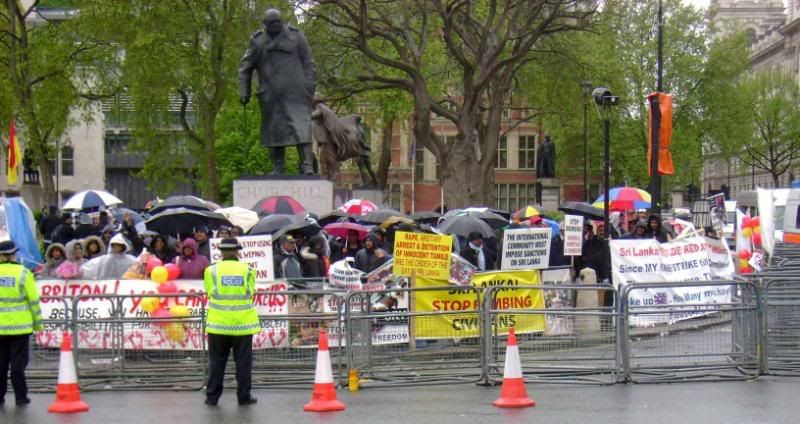 From this vantage point you can easily see the famed Big Ben Clock which is attached to the Parliament building, the Thames river, and Westminster Abbey.  *Tidbit*  The clock is actually called The Great Clock and St. Stephens Tower.  Big Ben is only the non-official name of the bell within the clock.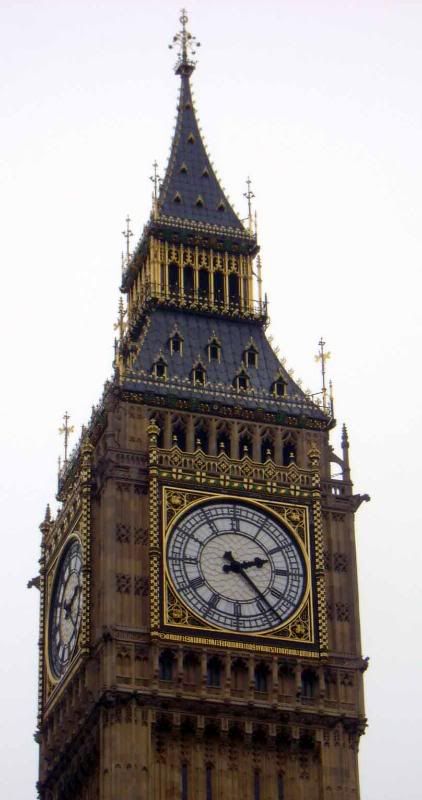 After visiting Big Ben, I went over to Westminster Abbey and then walked about 1/4 mile down Birdcage Road to St. James Park and looked at the tulips.  London is very rainy and so it has great gardens and lots of greenery.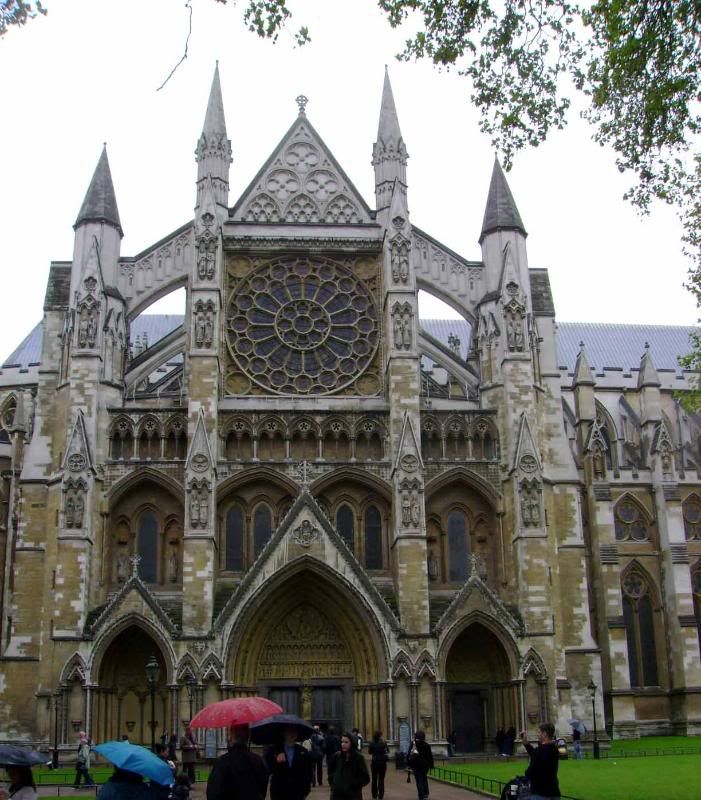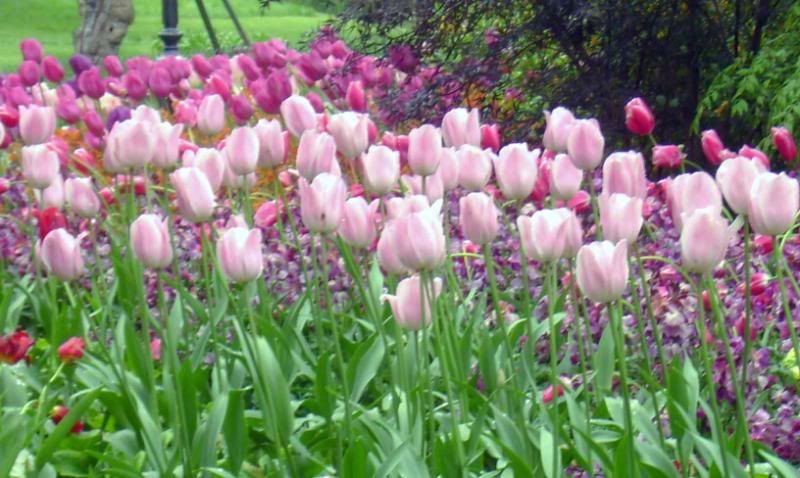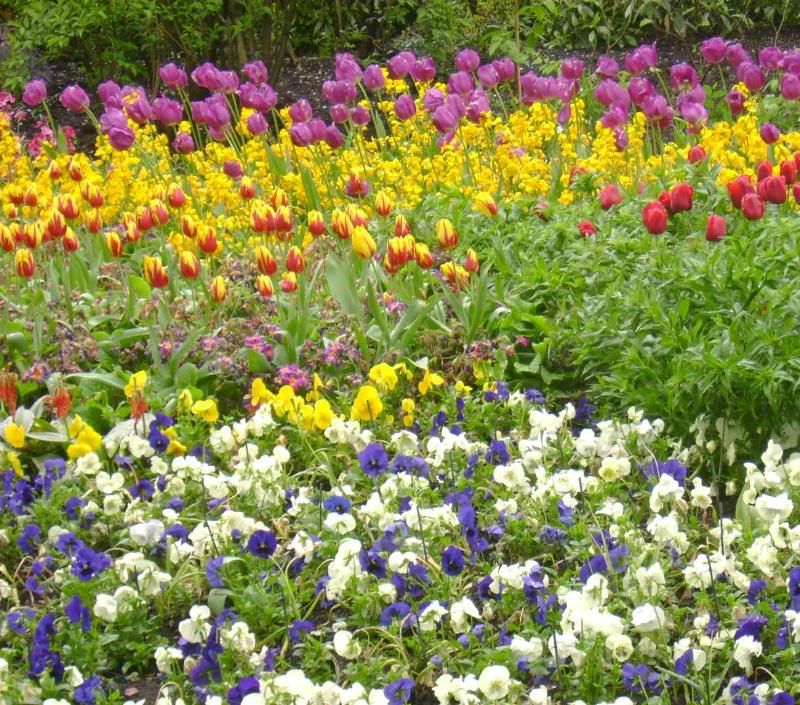 From there I walked past the Guards Museum,

Number 10 Downing Street

, and straight to Buckingham Palace which is the official state home of the royal family.  Unfortunately due to the rain, there would be no changing of the guard nor was the Queen's gallery open.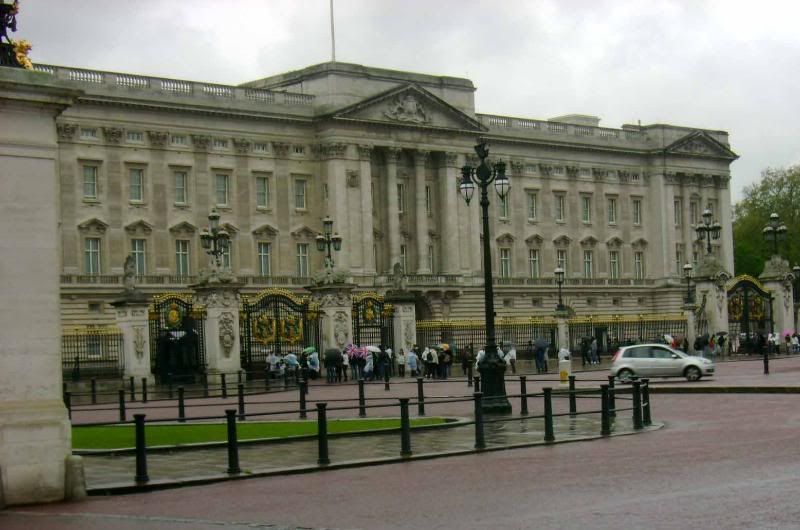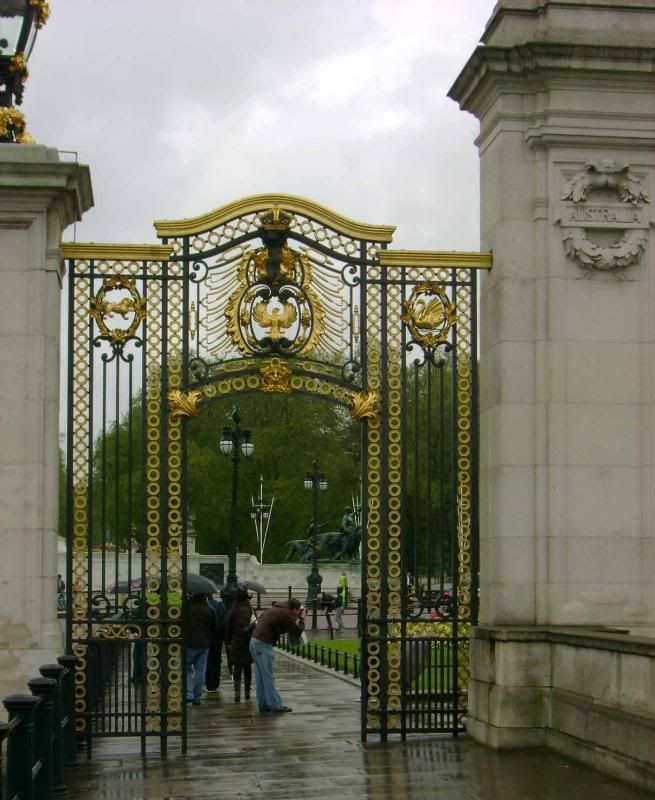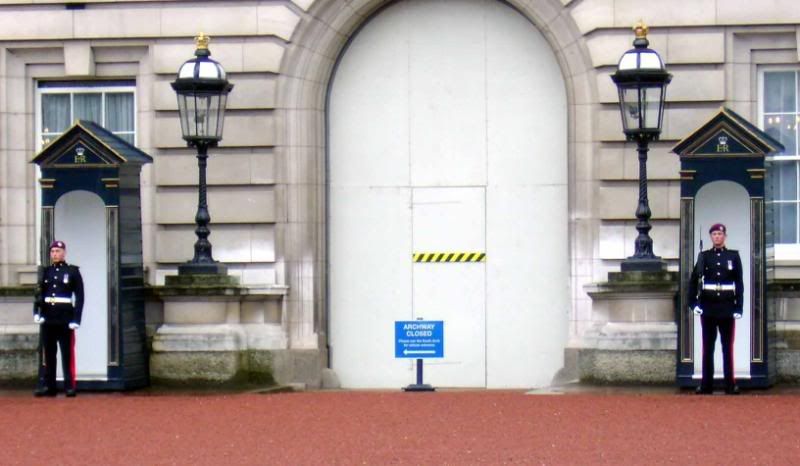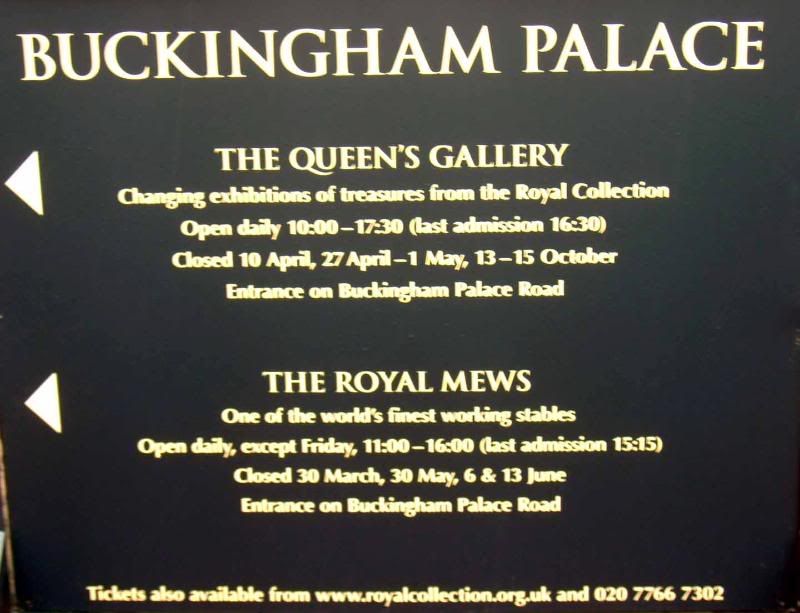 Afterwards, I walked straight up The Mall, around a few corners where I picked up a gift for a coworker and straight on to Piccadilly Circus.  Didn't take any pictures of the actual Circus but it's reminiscent of New York's Time Square, just a more compacted version.  
Stopped into a patisserie and coffee shop and got some White Chocolate Truffle Cake and Hot Chocolate with Chantilly Cream.
Then went shopping on Regent and Oxford Streets.  These streets are full of retail stores, mostly chain, but mostly high-end.  I had to wade through a sea of people just to make it into the entrance of

TopShop

.  Got some earrings.  Loved the shoes, but I had to save some money for Paris.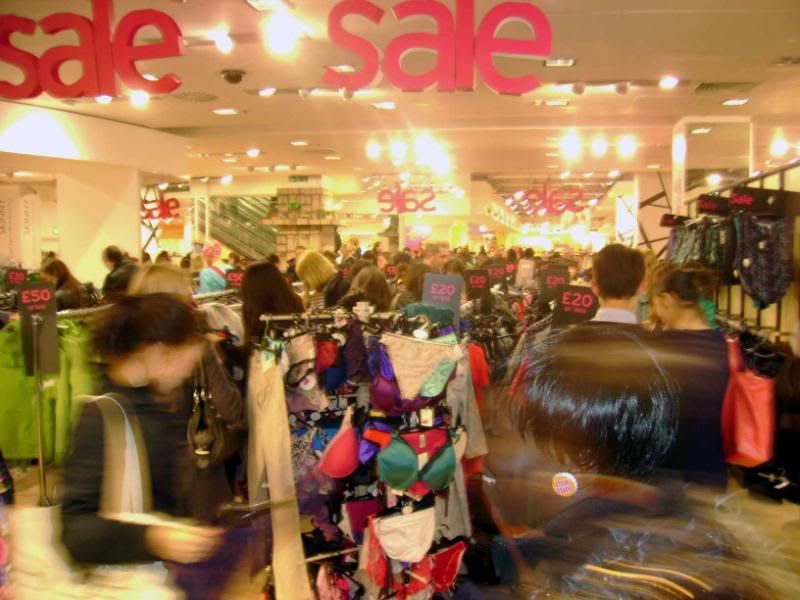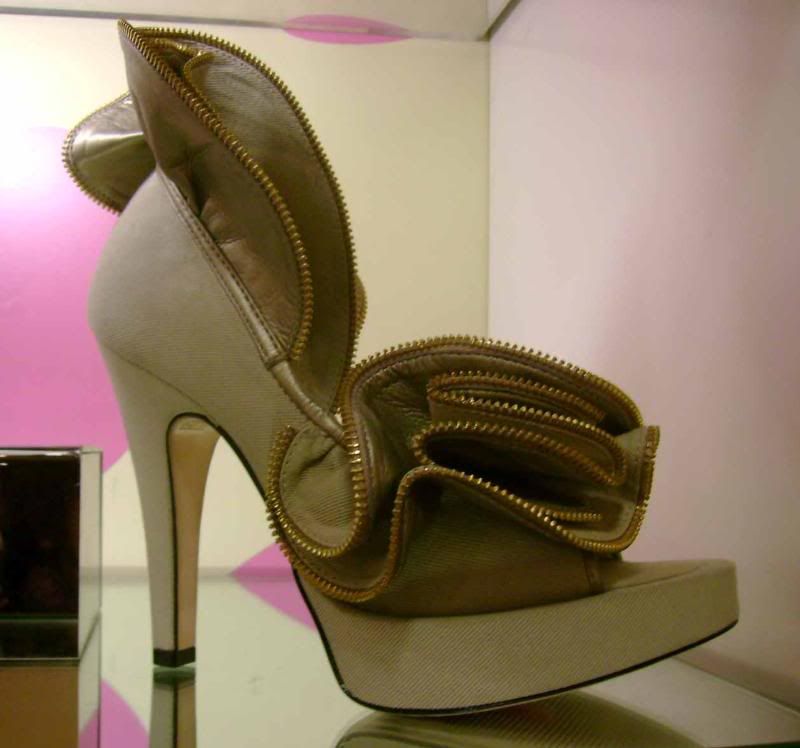 Jumped on the Tube at Westminster and made it back to Camden.  Stopped and got myself a waffle from a street vendor.  Excellent!  Had it covered in strawberries, chocolate, and cream. Went back to the hotel and fell out.
I was so tired I just stayed in for most of the day and ordered room service.  Later that night at around 9:00 pm, I got dressed and ran out for dinner.  Ate at a restaurant called

Zensai

, where I had fried noodles and got my first taste of Avocado Ice Cream while listening to two friends try to mend their relationship.
Kamika

too pooped to Cheer