Cheerio! I'm back and somewhat rested. Had a great time on vacation.  Saw some great sites and met some really nice people.  Also, got an eye opener towards the end of my trip.
This past week was spent in Europe, mainly London and Paris.  I had decided that I needed to go on vacation, and what better a time to take my first true international trip (a cruise to Mexico really doesn't count) than now.  I forced myself to get my passport and after that there was no stopping me.
Enjoy the details of Days 1 & 2.  For more pictures I've set up an
ONLINE ALBUM
for viewing.
Day 1
9:35 a.m. - Landed at Heathrow International after a long 9 hour flight from Houston (had a prior 3 hour connecting flight from L.A. to Houston).  
Sitting in the middle seat during the international portion was hard.  The flight was packed so I had no other option.  For some reason Continental didn't let me pick my seat at the point my reservation was made.  I had to wait a week before I could do so.  Other than that the flight was pretty cool.  I sat next to a lovely Indian woman who works for Rolls Royce and was able to give me some tips on the best sites to see in both cities.  She and I also mused over various
Bollywood
films and songs we both liked.  If you like Bollywood then you have to check out the movie
Fashion
with Priyanka Chopra.  If not, then just check it out for the great fashions and beautiful makeup.
British Customs was quick but very probing.  I felt like I was on trial.  Normal I guess for a first-timer.  After customs I made a quick exchange of some US dollars $ for British Pounds £ (a racket) and went directly to the train terminal located in the airport.  If you ever want to get around London quickly, cheaply but effectively then you have to get an
Oyster Card
and travel the "Tube."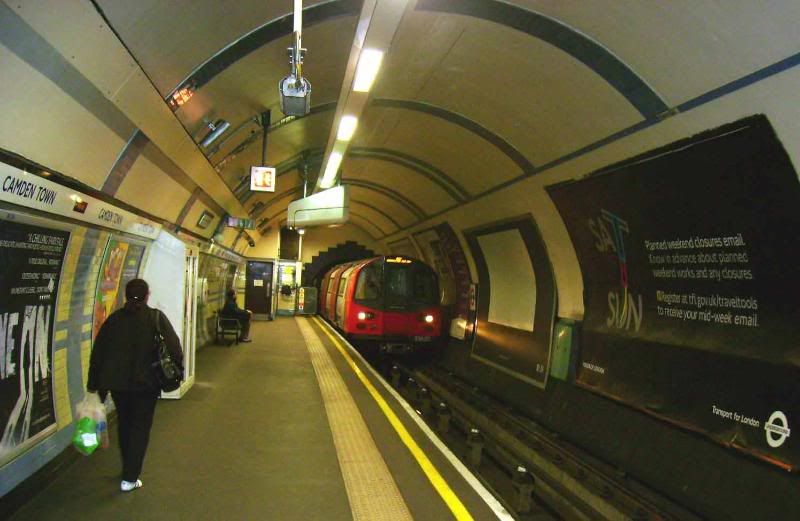 London's network of underground trains "Tubes" are so vast you can get from the airport to the city centre, out to Stonehenge, to the palace, and back again in no time at all and all for under $6 per day.  I bought a week's pass on my Oyster card and it cost me £25.90 ($38.90) and I still have money left on it even though I was constantly on the go.  The card allowed me to get on practically any London bus, train, or ferry boat I needed to.  I wish L.A. had a system like this.  I probably wouldn't have a car!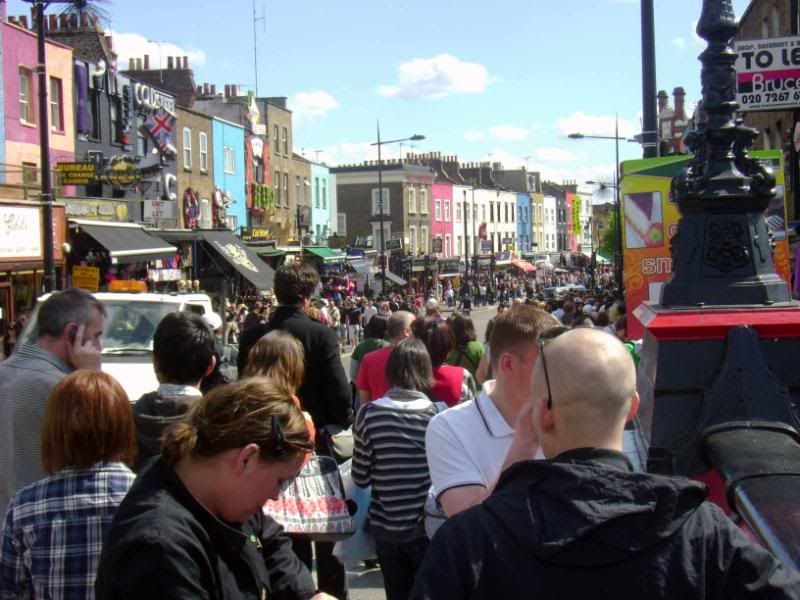 11:30 am - Jumped off the Tube at the Camden Station and just knew I had stepped into the

middle of a carnival.  The streets were packed with people.  I wondered if I had gotten off at the wrong location, so I stepped into a pub to ask for directions.  My hotel was right behind me, but with all the people I couldn't see a thing.
Checked in at the Hotel, The Holiday Inn at Camden, in
Camden Town
.  Dropped my stuff and went out for a bite to eat.  Ended up first going over a foot bridge into the Camden Street Markets where I went shopping!  Located under the
Locks
the markets part historical artifacts, part swap meet, part mall, part ancient food market.  I got myself a quick profiterole and started buying gifts for the family.
Later that day I walked the high street and stopped at a restaurant called the Camden Bar & Restaurant where I had breakfast (brewed tea with lemon, fried eggs and veggie sausage).  It left a lot to be desired so I immediately went grocery shopping at the local Whole Foods.  The rest of the day I spent walking around my neighborhood getting familiar.  I went back to the hotel at around 8pm and slept for the rest of the day.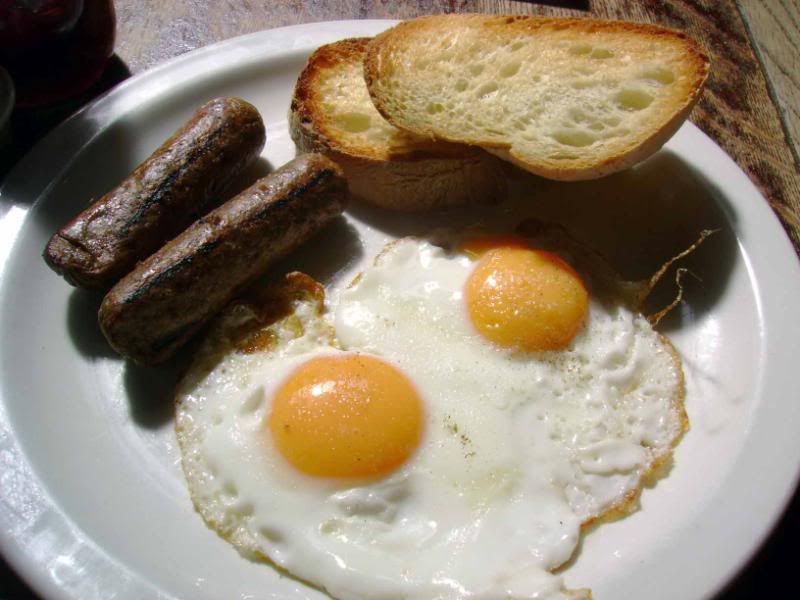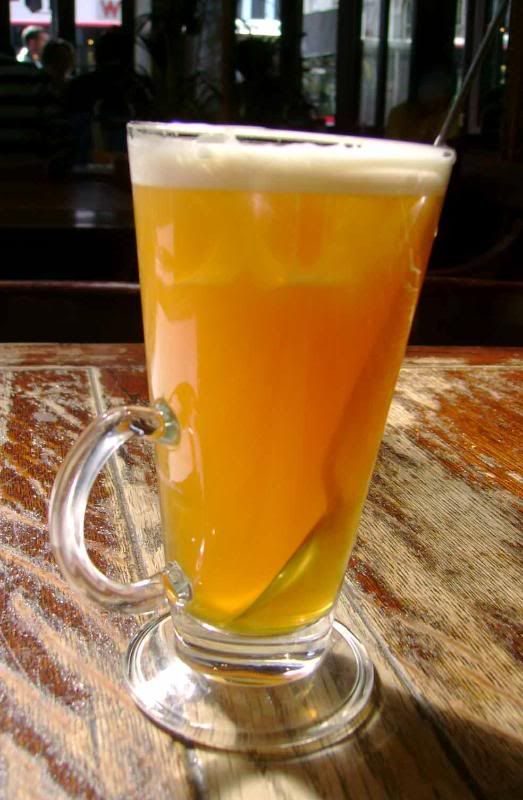 See you tomorrow for London ~ Days 2 & 3.